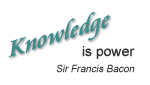 What Makes CTC Different?
Working with CTC allows you to augment and complement your existing internal capabilities. And when peak load cycles arise, we can help you meet those challenges with greater flexibility and efficiency.
When you work with Creative Training Concepts, we promise you:
a truly customer-centric approach to determine your needs and desired outcomes.
a thorough analysis of all the factors in your work process that bring about, or strongly influence, those needs and outcomes.
a truthful representation of our ability to provide solutions that satisfy your needs, and help you achieve your goals.
Our project work for clients unfolds in phases.

This managed process ensures that you get the right product or service – for the right application – at the right time – for the right price.

Training .. Content Management .. Knowledge Networks .. Information Systems .. Learning Communities .. Customized Technology Applications
You need them.
We can deliver them.
The ultimate success of any organization hinges on its ability to respond quickly, flexibly, and reliably to customer demands and marketplace opportunities. Organizations can enhance their strategic agility and client responsiveness by managing the flow of information throughout the enterprise, and by carefully constructing the learning and communication systems which channel that flow. This is precisely where we at Creative Training Concepts can help. Our value offerings, which include productivity and performance analysis, training programs and shared learning systems, content development and programming services, knowledge networks, management information systems, and customized technology applications, all help clients build the kinds of internal support structures that advance market responsiveness, competitive distinction, and client loyalty.
Need Help? Click a link below.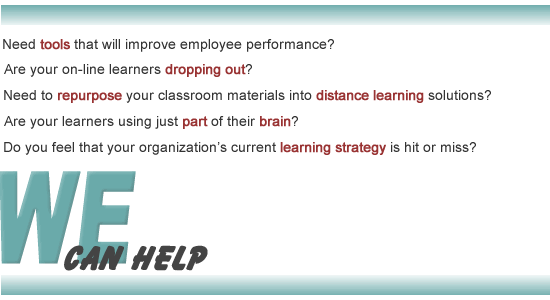 If you answered 'Yes' to any of the questions above and would like more information, please contact us.