Bringing together people, information, learning systems, and
technology to help organizations improve performance, create
enhanced customer value, and increase competitive advantage

Our Mission
Our mission is to help organizations advance their goals, values, and strategic objectives by joining with them in highly valued, service-based relationships. We bring together people, information, learning systems, and technology to help our customers improve organizational performance, create enhanced customer value, and increase competitive advantage. We create highly effective performance support systems, which help people develop their knowledge and skill, improve their productivity, and increase the contribution they make to work group and organizational goals.
Creative Training Concepts' Principals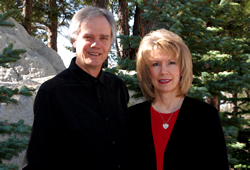 Diane and Tim Spelman's professional careers have been mirror images since they started working together as classroom instructors and instructional designers at the Xerox International Center for Training and Management Development. They formed Creative Training Concepts after leaving Xerox in 1984. Both Diane and Tim are Mager certified in criterion referenced instruction development and remain current on the latest Instructional System Design principles by attendance in various courses and seminars. In addition to course design and delivery, they both started programming online courses in 1999.
Diane and Tim are both involved in all phases of project development, from analysis and design through to evaluation. They have consulted with numerous organizations and assisted with transitions from classroom-based training to distance learning solutions.
Client Feedback
As a training developer for a large company that sells and services hundreds of different products, along dozens of product lines, it is important that I use all my resources appropriately in order to be successful in my role within the organization.
Creative Training Concepts is just the right resource that allows me to effectively and efficiently provide the training that our sales and service personnel require to be successful. They are truly a business partner that understands the learning styles and needs of adult learners. Creative Training Concepts does an outstanding job providing development of both classroom-based and distance-based courses that engage our employees through hands-on activities and electronic simulations.
Since CTC is a smaller company, it is quite refreshing to deal directly with the developers of the content and materials. There are no barriers to "deal with" while a program is being developed. Both Tim and Diane are very flexible and quite creative with "trialing" new ways to keep our employees engaged in the learning experience.  
Whether it is a needs analysis, development of courses, delivery of content, or validating curriculums, Creative Training Concepts helps our learners with the training needed . . . and in a cost-efficient manner. They are truly a partner to me. There are many, many days I would be "lost without them."

Jeff Binzen
Senior Training Developer
Hill-Rom Holdings, Inc.
Both Diane and Tim Spelman have superlative skills in web design, graphics, Flash, and the creation of training materials. We first worked with Diane on a project for Junior Acheivement. Diane is easy to work with, quick to learn new technologies and tools and always delivers on time and on budget. I highly recommend her sevices.

Steve Miller
President/CEO, Pragmatic Software Co., Inc.
Diane and Tim are some of the easiest people I've had the pleasure to work with. Their cooperative spirits and wit are perfect complements to their high integrity and determination to deliver the best possible job every time. We hired them time and again at JA Worldwide because they more than delivered what they promised. They went out of their way to guide the project to greater heights than we as customers could ever have imagined ourselves. Beautiful work. Beautiful people.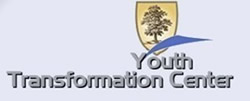 Jeannette Holtham
President and Founder at
Youth Transformation Center